[vc_row el_position="first last"] [vc_column width="2/3″] [vc_row_inner el_position="first last"] [vc_column_inner] [vc_column_text el_position="first last"]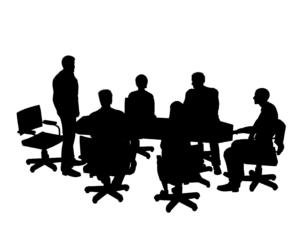 Directors and officers insurance provides liability coverage for the directors and officers of a business if they are sued in conjunction with the performance of their duties as they relate to the company. D&O insurance is a recommended coverage for businesses as soon as a board of directors is assembled.
Directors & officers insurance can usually include employment practices liability and oftentimes fiduciary liability. Fiduciary involves harassment and discrimination suits, and is where the majority of your exposure will be.
D&O insurance is necessary because:
Claims from stockholders, employees, and clients will be made against the company and against the directors of the company. Since a director can be held personally responsible for acts of the company, most directors and officers will demand to be protected rather than put their personal assets at stake.
Investors and members of your board of directors will not be willing to risk their personal assets to serve as a corporate director or officer, no matter how heartfelt their belief in your company.
Employment practices lawsuits constitute the single largest area of claim activity under directors and officers policies. Over 50% of D&O claims are employment practices-related.
Be careful not to confuse D&O insurance with errors and omissions liability. E&O is concerned with performance failures and negligence with respect to your products and services — not the performance and duties of management.
Interested in a free quote? Contact Metropolitan Risk today for a thorough review of your Directors & officers insurance needs; and start protecting your business today!
[/vc_column_text] [/vc_column_inner] [/vc_row_inner] [/vc_column] [vc_column width="1/3″] [vc_widget_sidebar sidebar_id="sidebar-7″ el_position="first"] [vc_widget_sidebar sidebar_id="sidebar-3″ el_position="last"] [/vc_column] [/vc_row]