[vc_row el_position="first last"] [vc_column width="2/3″] [vc_column_text el_position="first last"]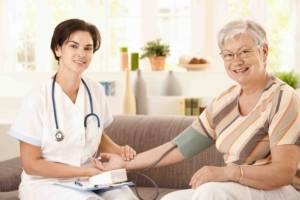 People Not Insurance
With severe Federal & State Budget cut backs, every expense dollar is critical. With Metropolitan Risk's Profit Tools, we help Non-Profits recapture critical dollars by focusing on reducing your overall cost structure not just the line item of insurance. Every dollar we save can go to a person or family in need, and we feel really good about that which is why we are passionate about lowering your costs, putting others first
At Metropolitan Risk, we offer customizable coverage packages to a variety of Non-Profits and Residential Care Facilities, some which include:
Residential Alcoholism Rehabilitation Centers
Residential Drug Rehabilitation Centers
Residential Rehabilitation Centers with Health Care Incidental
Boys' Towns
Children's Boarding Homes
Children's Villages
Group Foster Homes
Half-way Homes for Persons with Social or Personal Problems
Half-way Homes for Delinquents or Offenders
Homes for Children with Health Care Incidental
Homes for the Deaf or Blind with Health Care Incidental
Homes for the Emotionally Disturbed with Health Care Incidental
Homes for the Mentally Handicapped with Health Care Incidental
Homes for the Physically Handicapped with Health Care Incidental
Juvenile Corrections Homes
Old Soldiers' Homes
Orphanages
Rest Homes with Health Care Incidental
Self-Help Group Homes for Persons with Social or Personal Problems
Training Schools for Delinquents
And More…
At Metropolitan Risk, we have designed a comprehensive insurance package, combined with our unique Profit Tools, which help position your facility to achieve the lowest cost structure possible. We encourage clients to utilize simple risk management procedures to help improve the direct and indirect costs of the facility, driving down insurance costs, helping others first.
Here at Metropolitan Risk we can help you to design an exclusive business insurance package that covers you against a wide spectrum of risk exposures, including:
Professional Liability Coverage – Insures your nurses, social workers, counselors and others you employ against liability claims stemming from professional services they provide or fail to provide. Also includes vicarious liability coverage for your contracted physicians and all your psychiatrists.
Abuse & Molestation Coverage – Liability coverage for allegations of client abuse or allegations of improper supervision of clients that leads to abuse.
Loss of Income & Business Interruption Coverage – Protects you in the event that your business is disrupted due to workplace violence.
And at Metropolitan Risk we certainly don't stop there. We have extended our insurance and risk management knowledge even further by offering extended endorsements through our Others Firstprogram, that contain a host of other key coverages, such as:
Protection Against Damages to Property of Home Care Providers
Emergency Vacating Expenses
Mobile Medical Equipment While Away from Premises
Crisis Management Expenses
Kidnapping Expenses
Pledged Donation Expenses
And More…
Our years of dedication and intensive experience managing Non-Profit and Residential Care Facility risks truly make as an expert in this field. So give us a call to learn more about our effective Business Insurance Packages; one of our dedicated independent agents would be happy to serve you. Discover your options today; contact Metropolitan Risk now!
[/vc_column_text] [/vc_column] [vc_column width="1/3″] [vc_widget_sidebar sidebar_id="sidebar-7″ el_position="first"] [vc_widget_sidebar sidebar_id="sidebar-5″ el_position="last"] [/vc_column] [/vc_row]