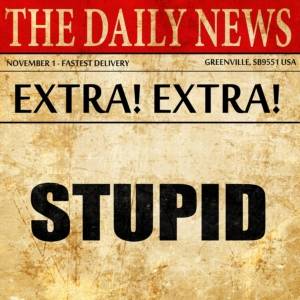 I read somewhere that a smart person learns from their mistakes while a wise person learns from the mistakes of others. In the spirit of this musing I offer up a recent experience of an electrical subcontracting firm, a large CCIP (Contractor Controlled Insurance Program) and their respective insurance companies; shared to me by a close friend.Knowing the additional insured status for an un enrolled sub on a CCIP Or OCIP can be worth millions in the event of a significant liability insurance claim.  It's a hugely important lesson if you work on or utilize  CCIP's and OCIP's. There is a lot to unpack here so stay with me. To protect the various parties I will not use their names or identities. What's important is what occurred and how you might avoid it.
In the spring of 2017, a CCIP was finishing the final touches of a large residential project in NYC. As they were nearing the moment when they could apply for a TCO (Temporary Certificate of Occupancy) a rash of labor law claims (3) occurred in a span of several weeks. Apparently, at the end of these large projects workers have a tendency to get "injured". The most expensive of these types of injuries are labor law claims where negligence standards don't apply. Instead strict liability against the owner and general contractor rule the day. According to Howard Klar of Gallo , Vitucci and Klar, the average settlement for these types of claims in NY are in excess of $800,000. We won't get into the how disruptive the Scaffold Law is to New York taxpayers, real estate owners, and contractors as that is ripe for at least seven other blog article rants.  
As this was a CCIP program ( Contractor Controlled Insurance Program) all of the subcontractors were "enrolled" except demolition companies. As part of the enrollement in the CCIP / OCIP the liability and workers compensation coverage are provided to the enrolled subcontractors. One of the exceptions to the enrollment  was this electrical contractor we will fictitiously name as "ABC ACME Electrical". Their EMR (experience modification rate) for the their worker's compensation was exceedingly high. This meant that they had a high employee injury rate; thus the insurance carriers and general contractor stipulated that if they wanted to work on this construction project they would have to use their own liability * workers compensation insurance. Due to their high EMR, they would not be permitted to enroll in the CCIP program. Hint ; this was the first mistake the electrical contractor made by accepting those terms. There is an inherent bias against ABC ACME on this project  them with respect to future claims since any losses that could be asserted against them will be. This will manifest itself later.
Flash forward toward the end of the project. These (3) labor law claims "mysteriously" occur in the final weeks. The CCIP Administrator rather then have them defended and funded inside the WRAP program, as per usual, someone figures out that if they can discern a way to pull in the electrical sub, they might be able to hand some of the claims downstream to this "unenrolled" electrical subcontractor and have their insurance company defend and fund the claims. Ultimately the lawsuit suits insert into their pleadings the proximate cause of loss for the injured workers was due to poor lighting, which is why the workers "fell". Wa La…. someone was feeling good about themselves with that little piece of hazard engineering…
So we have a CCIP in place, an unenrolled subcontractor, 3 labor law claims and a lot of money at stake. Remember for those keeping score at home these CCIP and OCIP programs are funded by the general contractors and owners for the first million dollars plus for EACH claim. The financial exposure from these 3 claims could have been significant to the owner and the GC as it would be their money first, unless of course, they can drag someone else in with them to share the burden; which is what occurred. The CCIP administrator filed claims against the electrical contracting firm on behalf of the owner and the GCgc asserting, among other reasons, the proximate cause of the losses were due to poor lighting which the electrical contractor installed.
If you lasted this long in our story you will be handsomely rewarded as here is where it gets interesting. The befuddled electrical contractor puts his insurance carrier on notice of these claims. Let's call them "Stupid Mutual", yes I know the real carriers name, this blog ain't WIKI LEAKS.
"Stupid Mutual" sends out a "Reservation of Rights" letter which essentially provides defense for the 3 claims but does not commit to paying the judgment if their client is deemed negligent. If you're the person paying all that insurance premium to your construction liability carrier you love getting these ( copious amounts of sarcasm).
What really hurt the electrical contractor was that now "Stupid Mutual" sent the reservation of rights letters out; they boosted the liability reserves on this poor contractor's policy to north of 3 million dollars. This is the dollar amount an insurance company sets aside to fund these particular claims just in case. It doesn't mean they will pay that amount, just that in a worst case scenario this could ultimately be the payout which is how reserves are set.
The net effect on these huge reserve set-asides is that it affects the loss history balances for this electrical contractor. Understand that when your construction insurance account is up for renewal the carriers look at your 5 -year loss history to determine where to set renewal premiums. Thus you don't have to be a quant to understand what a $ 3 million loss reserve will do to this construction companies construction liability insurance renewal.
As a side, "Stupid Mutual", years ago, made a decision to bring a lot of their NY Construction & Labor Law litigation in-house. I remember arguing against that strategy as the NY Labor Law is very dynamic, fluid and nuanced. By having attorneys cloistered in some office in the midwest having no idea about NY or NYC would be a recipe for failure.
Instead of understanding that case law had been recently established, setting the stage for how additional insured status can and would be granted for an unenrolled subcontractor in an OCCIP / CCIP program, they picked up coverage through their reservation of rights when they should not have.
In Structure Tone, Inc. v. National Cas. Co. Supreme Court of New York, Appellate Division, First Department July 2, 2015, Decided; July 2, 2015, Entered 154651/12, 15610, 15609  it was determined that the WRAP exclusion on a typical construction general liability policy applies and would preclude coverage. I won't get into the nuance of the law and ruling as that is the purview of folks like Dan Mervorach from Gallo, Vitucci, and Klar.
What I will say is that "Stupid Mutual" should have known this recent case law. If they used local attorneys who specialize in this type of litigation they would have saved themselves and their customer millions; alas.
Now; this electrical contractor has several million dollars of claims reserves on their loss history that should never have been there. Their insurance renewal went up north of 300 % PER YEAR, which is very difficult to absorb as their contract revenue is already set and can't be adjusted. Requisitions aren't going to get you there. We wrote a whole article on just how important this insurance renewal re-set is to any construction company in WHY NY CONSTRUCTION INSURANCE MAY BE TOXIC TO YOUR PROFITS.
In short, this was and currently is a big mess for all parties involved. We know the details of this mess because news travels fast in a very small circle of brokers and risk managers that practice the craft of NY Construction Insurance.
As of this writing, nothing has been resolved. Everyone here lost. The CCIP WRAP GC  should have been on top of the site to prevent this event from starting in the first place, the electrical contractor who needed to have their eyes wide open knowing their lack of enrollment set them up for this type of scenario,'Stupid Mutual" for not having the best NY Labor Law attorney's on top of their claims . Had they had the right law firms handling the case instead of bringing most of their claims handlings in-house;  they would have been on top of it.
If you got this far in the article then you are indeed a wise person who learns from the mistakes of others. Be sure you have a really good team of professionals around you who can really parse these details on the front end.  If you're a NY based construction firm spending far too much on insurance; how you prevent and manage your claims makes all the difference in how profitable and how competitive your unit cost structure is as you seek to grab market share. If you need help building your team, contact a Risk Advisor. We have it all built already, plug and play.
Back to your regularly scheduled programming………
https://www.metropolitanrisk.com/wp-content/uploads/2018/01/bigstock-stupid-newspaper-article-text-167663495.jpg
900
900
Michael Stoop
https://www.metropolitanrisk.com/wp-content/uploads/2013/07/logo-300x147.png
Michael Stoop
2018-01-31 15:48:11
2018-11-05 13:03:42
Knowing The Additional Insured Status for Un Enrolled Sub on a CCIP or OCIP Can Be Worth Millions