Effective January 1st, 2018 the New York Construction Industry is getting a much-needed insurance product for general liability, workers compensation, and business auto risks. Accredited Surety & Casualty Insurance will begin writing policies effective January 1st, 2018. The number of licensed and admitted carriers who are providing solid insurance contracts for construction companies have been dwindling over the past several years leaving buyers of these products with few options; usually at much higher premium thresholds. "Insurance carriers keep raising prices by double digits year over year to try and keep pace with the losses due to onerous NY State Laws like Labor Law 240 & 241" stated Michael Stoop, President of Metropolitan Risk Advisory.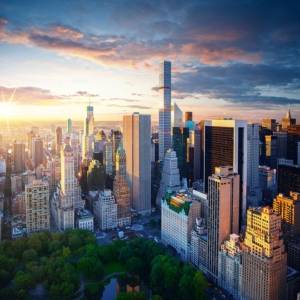 We were very pleased we were to be one of very few select brokers to represent the new insurance offering. "We selected Metropolitan Risk primarily because they have some very innovative risk management platforms like their Risk Rocket Vendor Qualification System & COMP CARE which is the worker compensation cost containment program. These programs set Metropolitan Risk apart as construction & transportation companies deploy these platforms the probability of losses decrease, which benefits both the end user clients and the carriers that insure them. We are very pleased to have Metropolitan Risk aboard as we introduce our new insurance offerings for general liability, worker compensation, and commercial auto."
Trade contractors in particular within certain classes of business like Curtain Wall, Masonry, and Steel Erection have been hit particularly hard over the last 3 years. Within industries in the construction sector covering New York City risks, in particular, has proved difficult. Most of these folks have little flexibility in their contracts to absorb these price increases. A significant rise in their insurance premiums results in a "net profit loss". Profits they would have had except for a certain event (insurance increases).
For more information on the new general liability, worker compensation, and commercial auto offering through Accredited Surety & Casualty please CLICK HERE.
http://www.metropolitanrisk.com/wp-content/uploads/2017/12/bigstock-New-York-City-Central-Park-at-134018984.jpg
900
900
Michael Stoop
http://www.metropolitanrisk.com/wp-content/uploads/2013/07/logo-300x147.png
Michael Stoop
2017-12-03 11:54:33
2018-11-05 11:38:45
Metropolitan Risk Selected By Accredited Surety & Casualty Insurance Company for Construction Risks