A safe work environment starts with good systems and proactive, engaged leadership. Your safety programs success depends greatly on how much of these attributes you bring to the table. Accidents in the workplace are usually caused by lack of attention AND lack of  supervision. Recently, the NYC Department of Buildings (DOB) assigned more responsibilities to construction superintendents as obligatory measures to increase the level of safety and security in the workplace. On November 6, 2017 statutes were implemented and referred to as Local Law 81.
Here's what you need to know: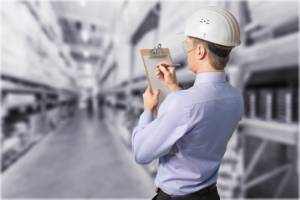 The criteria for jobs needing Site Safety Plans (SSP) and Superintendents consists of the following:
Jobs with heightened risk to public & property
Vertical & horizontal enlargement
New building construction or full demolition (not including 1-3 family homes)
Demo 50%+ floor area over 1 year
Does your project fit in one of these criteria?
Local Law 81 demands that superintendents and their responsibilities go beyond their normal work duties of overseeing the progress of work on the jobsite, scheduling the workforce and directing. The following are the added provisions:
Notifying the DOB and recording incidents in a daily log in the event of an accident to persons or adjoining properties.
Being the point person to notify the DOB immediately.  
Assessing unsafe conditions and notifying those responsible for it.  As well as ensuring the conditions are corrected and recording it in a daily log.
Being held responsible for all conditions in the building code such as working without permits, improperly constructed sidewalk sheds and standpipes, operating equipment without a license and other job site malfeasance.  
Reporting to every job site daily for which they are responsible to sign a daily log
Ensuring work that complies with approved documents and maintaining a log of daily activities.
Having a competent person, as defined by OSHA on the job site to be present while doing work.
Are your construction superintendents in compliance with these new provisions? What happens when they don't?
They are criminally prosecuted.
Stop work orders and delay projects
Disciplinary actions pursuant to the NYC Administrative Code
Violations and fines issued to up to $25,000.
Suspension and revocation of licenses or Certificate of Competence.
Construction superintendents are now vested with more responsibilities but what happens if the site conditions were already unsafe? The conditions will be inspected for code compliance, JHAs, daily logs, accident reporting, site safety drawings, equipment inspection checklists, inspection of orientation forms and safety training certifications and plan verification with matching field conditions. In addition, SSPs must be on the jobsite at all times and be made available to the DOB upon request.  
In conjunction with Local Law 81, Local Law 196 implements new construction safety training.
Here's what you can do (minimally) :
Supervisors and workers must complete one of the following:
A 100-hour training program approved by the Department of Buildings (DOB) (such as a training as an apprentice)
Permit holders must certify that workers had the required training and be able to prove the certifications if audited.  For an untrained worker there is a $15,000 fine.
$5,000 for the permit holder
Failing to keep a log of trained workers face a $2,500 fine.
In addition, the DOB will make unannounced site checks, targeting sites where untrained workers have been found and other jobs of permit holders.
Creating a safe work environment and preventing workplace accidents/injuries should be a priority as much as doing the actual work.
Should you have any questions your Metropolitan Risk Advisor is ready to help. Contact one HERE.
https://www.metropolitanrisk.com/wp-content/uploads/2018/04/bigstock-Inspector-118311269.jpg
1067
1600
Michael Stoop
https://www.metropolitanrisk.com/wp-content/uploads/2013/07/logo-300x147.png
Michael Stoop
2019-01-26 12:06:48
2019-01-26 12:06:53
Has NYC Dept of Buildings Local Law 81 Set Up Your Site For Stiff Penalties?